Contents
Mission
PREreview's mission is to bring more diversity to scholarly peer review by supporting and empowering community of researchers, particularly those at early stages of their career (ECRs) to review preprints.
Vision
We envision a system in which any researcher, regardless of their prior engagement with journal-organized peer review, career level, geographical location, institutional affiliation, research field, gender, sexual orientation, and ability is invited to share openly constructive feedback on early version of research manuscripts shared as preprints on any web server.
Why community peer review of preprints?
To expand and diversify the pool of peer reviewers
The current system of scientific peer review is flawed. Research is evaluated by a handful of unpaid reviewers selected by journal editors as "experts" in the field. Two or sometimes three reviewers are chosen opaquely, often through personal connections. Behind closed doors, they decide the fate of a research article, largely basing their evaluation on subjective criteria.
This arcane process is not only slow and inefficient – with waiting  periods from submission to publication of six months or more – but it also disadvantages researchers from under-represented groups or under-resourced institutions. When they submit their research for peer review, their work is evaluated using standards developed for research groups with vastly more resources and connections.
The gatekeepers to publication are disproportionately male3,4,5 and from the U.S. or European countries6.  Rarely is research evaluated by a diverse pool of reviewers who can provide a comprehensive and context-appropriate evaluation of the work.
At PREreview we believe all researchers should be allowed to help others by reviewing the work of their peers, as long as it is done constructively.
To train researchers to provide constructive feedback
Paradoxically, while peer review is a key component for scientific dissemination, very few scientists receive any formal training in it.
In our community opinion survey2, we found that only 18% of  the respondents had received peer review training, even though 72% had contributed to the peer review process. This suggests  that very few scientists are trained when they write their first review – and even when they are, the training may vary greatly in quality.
This is not only worrisome for journal editors because they will find it harder to recruit new qualified reviewers, but it also denies ECRs the opportunity to learn valuable critical thinking skills in the early stages of their training.
Furthermore, ECRs are rarely invited to engage in traditional peer review. This is likely because they are either not known to journal editors or they are believed to be less competent than more senior researchers at providing  feedback on their peers' work.
Thus, we need better ways to find, train, and engage researchers in  peer review, and, importantly, we need to be intentional about including  researchers from under-represented groups in the design and leadership  on any potential solutions.
This platform
PREreview is a new, open-source and free platform designed from the ground up to engage the whole scientific community with collaborative and constructive peer review on preprints.
Some of the key features of the new PREreview platform include the ability for users to sign-in with  their ORCID IDs (with optional pseudonymity), solicit preprint feedback, leave comments, and endorse others' reviews, all in accordance with PREreview's Code of Conduct. To learn more about the platform's features, please read this blog post.
Outbreak Science Rapid PREreview
PREreview partnered with the non-profit organization Outbreak Science to develop open infrastructure to help researchers read, provide, and request rapid feedback on outbreak-related preprints.
Outbreak Science rapid PREreview (OSrPRE) is an application for rapid, structured reviews of outbreak-related preprints. To read more about this platform visit the website and read this blog post about its recent release.
Advisory Committee
Leadership Team
The leadership team at PREreview is composed of three women scientists and community organizers, Daniela Saderi, Sam Hindle, and Monica Granados.
The advisory committee also includes Lenny Teytelman and Naomi Penfold.
Daniela Saderi, Ph.D. – Co-Founder, Project Director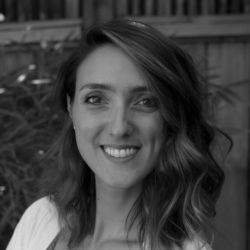 Daniela has a Ph.D. in Neuroscience during which she studied mechanisms of  auditory processing in mammals. As the project Director at PREreview she is responsible for product development and manageement, fundraising, and communication. During her time as a student, she became increasingly interested in how open practices can be used to empower early-career researchers in taking ownership over their work, and to facilitate collaborations within and across teams. This passion, combined with active community engagement, led her to co-found PREreview in 2017 and become a Mozilla Fellow for Science in 2018/2019.
E-mail: daniela@prereview.org
Samantha Hindle, Ph.D. – Co-Founder, Peer Review Mentoring Program Lead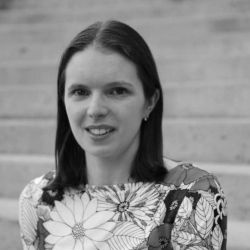 Sam has a Ph.D in Neuroscience and leads the Peer Review Mentorship Program. Her primary job is as Content Lead at bioRxiv—the leading preprint server for the life sciences—where she guides and supports the editorial team, helps to implement innovative updates  to the server, and engages in advocacy efforts to promote equity in access to scientific discoveries through preprints. Her advocacy for the use of preprints began with her early engagement with the ASAPbio Ambassadors and Mozilla communities, paths that led her to co-found PREreview in 2017.
E-mail: sam@prereview.org
Monica Granados, Ph.D. – Community Building and Outreach Lead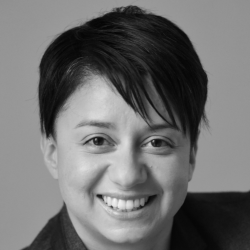 Monica has a Ph.D. in Ecology and joined the PREreview team in January 2018, first as a mentor and advisor, and then as the lead of community building and outreach. As a food web ecologist, she has been dedicated to using the current knowledge around food webs to monitor changes in freshwater systems and, most importantly, to provide recommendations to decision makers and the public. Monica is a story-teller and teaches other scientists how to use improv skills as a way to better communicate their science.
E-mail: monica@prereview.org
Naomi Penfold, Ph.D. – Community Manager at eLife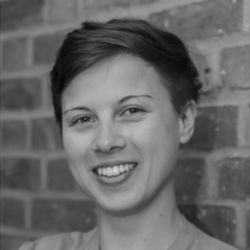 Naomi is Community Manager at eLife, where she works with the eLife Early-Career Advisory Group, the eLife Community Ambassadors and the  early-career researcher community at large. She is a 2019 alumnus of the CSCCE's Community Engagement Fellowship Program. More at https://npscience.github.io/.
Lenny Teytelman, Ph.D. – CEO and Co-Founder of protocols.io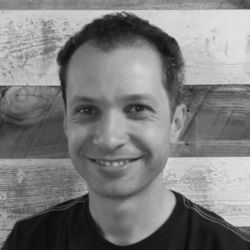 Lenny is the CEO and Co-Founder of protocols.io, an open access  repository for sharing research methods. Lenny has over a decade of  computational and experimental biology experience. He did his graduate studies at UC Berkeley and finished his postdoctoral research at MIT. Lenny has a strong passion for sharing science and improving research efficiency through technology.
Advisors
Veronique Kiermer, Ph.D. – Chief Scientific Office at PLOS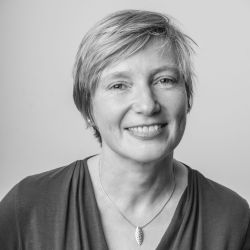 Véronique Kiermer is the Chief Scientific Officer at PLOS, the Public Library of Science, where she oversees the editorial department and the development of services, products and policies to promote open science. Before joining PLOS in 2015, she was Executive Editor and Director of Author and Reviewer Services for Nature Publishing Group. In that capacity she oversaw editorial and research integrity policies across the Nature journals. She started her career in publishing in 2004 as the founding Chief Editor of Nature Methods. Véronique has a PhD in molecular biology from the Université Libre de Bruxelles, Belgium. Before moving into publishing, she did postdoctoral work on HIV transcription in the laboratory of Dr Eric Verdin at the Gladstone Institutes, University of California, San Francisco, and worked on gene therapy projects in the biotechnology industry in the Bay Area. She currently serves on the Board of Directors of Keystone Symposia and ORCID.
Josh Nicholson, Ph.D. – Founder and CEO of scite_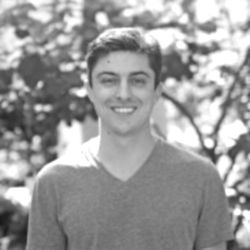 Josh Nicholson received his Ph.D. in 2015 from Virginia Tech studying the role of the karyotype in cancer initiation and progression in the lab of Dr. Daniela Cimini. He received his Bachelors of Science degree  in Molecular, Cell, and Developmental Biology at UC Santa Cruz in 2008. He has authored numerous articles on cancer and the practice of science, some of which have been discussed in Newsweek, The Economist, The Chicago Tribune, and The Boston Globe.
Jessica Polka, Ph.D. – Executive Director of ASAPbio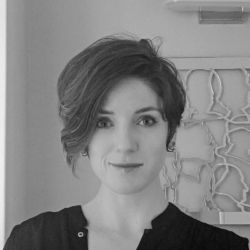 Jessica Polka serves as Executive Director of ASAPbio, a researcher-driven nonprofit organization working to promote innovation and transparency in life sciences publishing in areas such as  preprinting and open peer review. Prior to this, she performed  postdoctoral research in the department of Systems Biology at Harvard Medical School following a PhD in Biochemistry & Cell Biology from  UCSF. Jessica is also a Plan S Ambassador, an affiliate of the Knowledge Futures Group, and a steering committee member of Rescuing Biomedical Research.
Fiscal Sponsor
Code for Science & Society (CS&S) is our fiscal sponsor. CS&S provides administrative and strategic resources to project leads to support them in developing innovative technologies that benefit humanity. CS&S supports PREreview by  assisting in managing partnerships with scientists and institutions, connecting with the larger open scholarship community, fundraising, as well as hiring and management of staff.
Funders
This new PREreview platform was funded by the Alfred P. Sloan Foundation and Mozilla via Daniela's Mozilla Fellowship 2018/2019.
We also received funding from the Wellcome Trust for a the development of the Outbreak Science Rapid PREreview platform in collaboration with the non-profit organization Outbreak Science. Read more about this project here.
Contact
For any questions or concerns, or to report a violation of the Code of Conduct, please don't hesitate to contact us at contact@prereview.org.
For anonymous Code of Conduct violation, please fill out this form.
Here you can learn more about our Code of Conduct.
Follow us on Twitter @PREreview_.
Join us on Slack. PREreview Code of Conduct applies.
References
1Ronald D. Vale. Accelerating scientific publication in  biology. Proceedings of the National Academy of Sciences 112,  13439–13446 Proceedings of the National Academy of Sciences, 2015
2Samantha Hindle, Daniela Saderi. Preprint Journal Clubs: Your Opinions Revealed. Authorea. November 29, 2017. DOI: https://doi.org/10.22541/au.151193754.44459059.
3Helmer, Markus, Manuel Schottdorf, Andreas Neef, and Demian  Battaglia. 2017. "Gender Bias in Scholarly Peer Review." eLife 6  (March). https://doi.org/10.7554/eLife.21718.
4Lerback, Jory C., American Geophysical Union, and R. Brooks  Hanson. 2016. "Gender Bias In Peer Review and Scholarly Publishing." https://doi.org/10.1130/abs/2016am-281633.
5Murray, Dakota, Kyle Siler, Vincent Larivière, Wei Mun Chan,  Andrew M. Collings, Jennifer Raymond, and Cassidy R. Sugimoto. 2018.  "Gender and International Diversity Improves Equity in Peer Review."  Scientific Communication and Education. bioRxiv.
6"Nature's Sexism." 2012. Nature. https://doi.org/10.1038/491495a.