We're delighted to announce the release of our new Structured PREreview workflow on PREreview.org! Our new Structured PREreviews help PREreviewers jumpstart their work with community-tested prompts and new comment fields that allow PREreviewers to quickly assess a preprint and while providing further context and explanation for authors wondering how best to improve their work.
Community tested
We've spent the past several months overhauling our old, Rapid PREreview workflow to better meet the needs of our PREreviewers and the authors of the preprints they review. Starting with a community design Spring in April and culminating with a recent user-testing window of our revised prompts, active PREreviewers have been with us from the start, shaping our new Structured PREreview workflow into an experience that supports structured preprint reviews better than ever on PREreview.org.
Where can I find Structured PREreviews?
All you need to do to get started is hit the "Review a preprint" button on our homepage! Once you've provided a DOI for the preprint you'd like to review, you'll be able to choose which type of PREreview you'd like to author.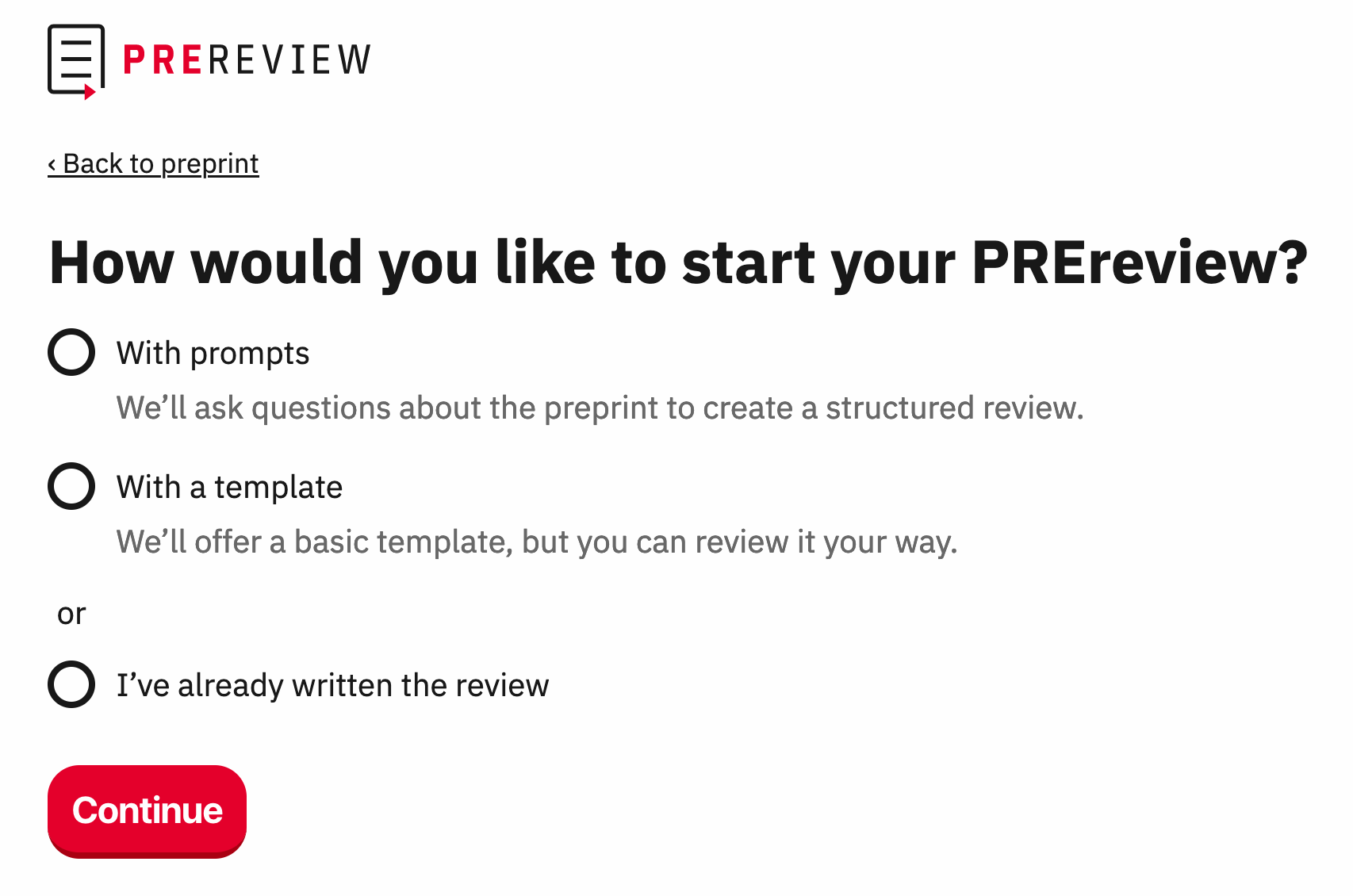 We've integrated Structured PREreviews and Templated or more Freeform PREreviews (previously called Full PREreviews) into a single, seamless workflow on PREreview.org. The workflow will automatically adapt to the choices you make about which PREreview format you'd like to use.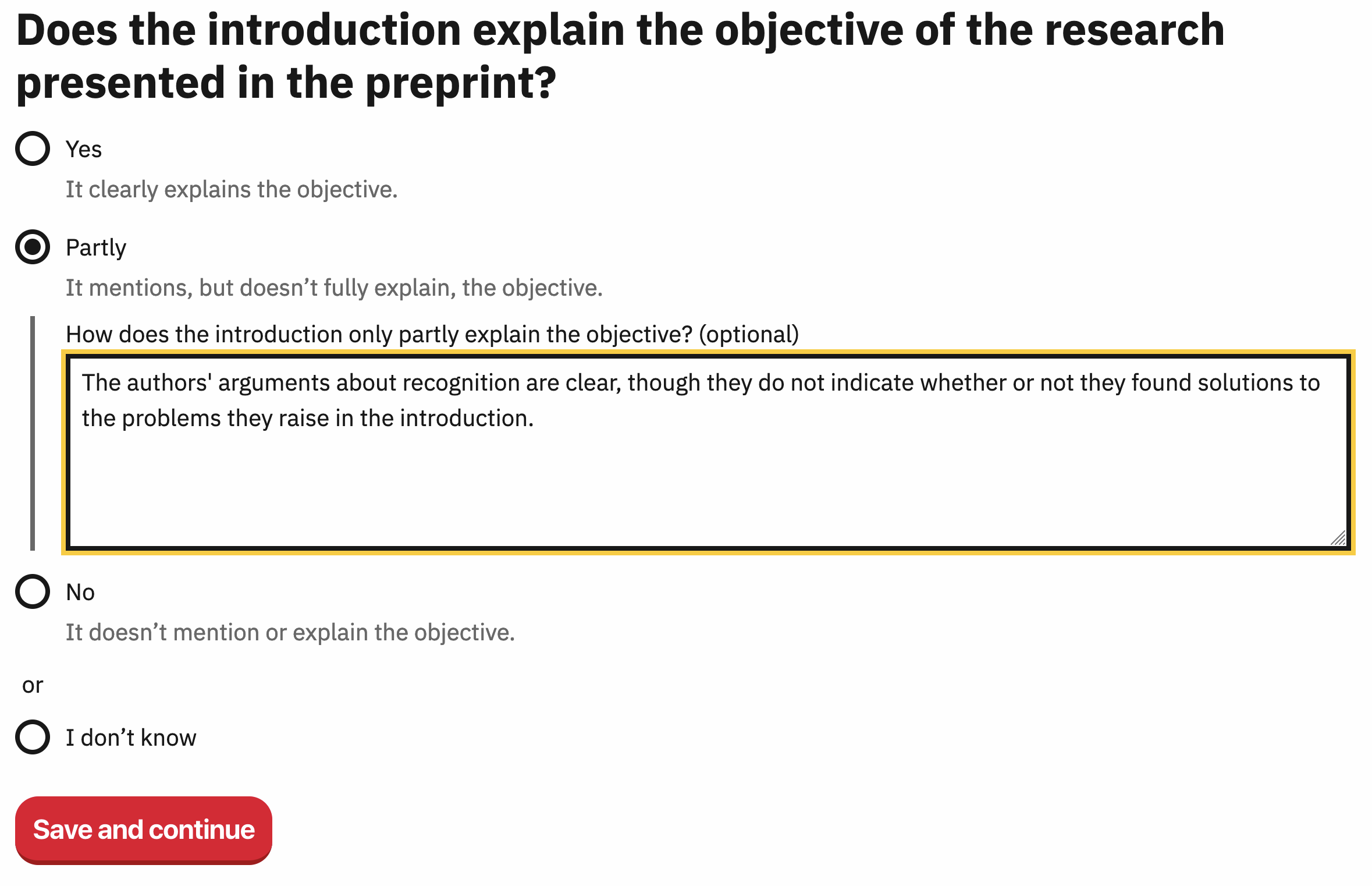 Each prompt will also let you make optional comments to add context and explain your ratings for the preprint's author(s).
After you publish a Structured PREreview, it will be listed just like other kinds of PREreviews next to a preprint's abstract on PREreview.org. Your Structured PREreview will also get its own DOI from Zenodo.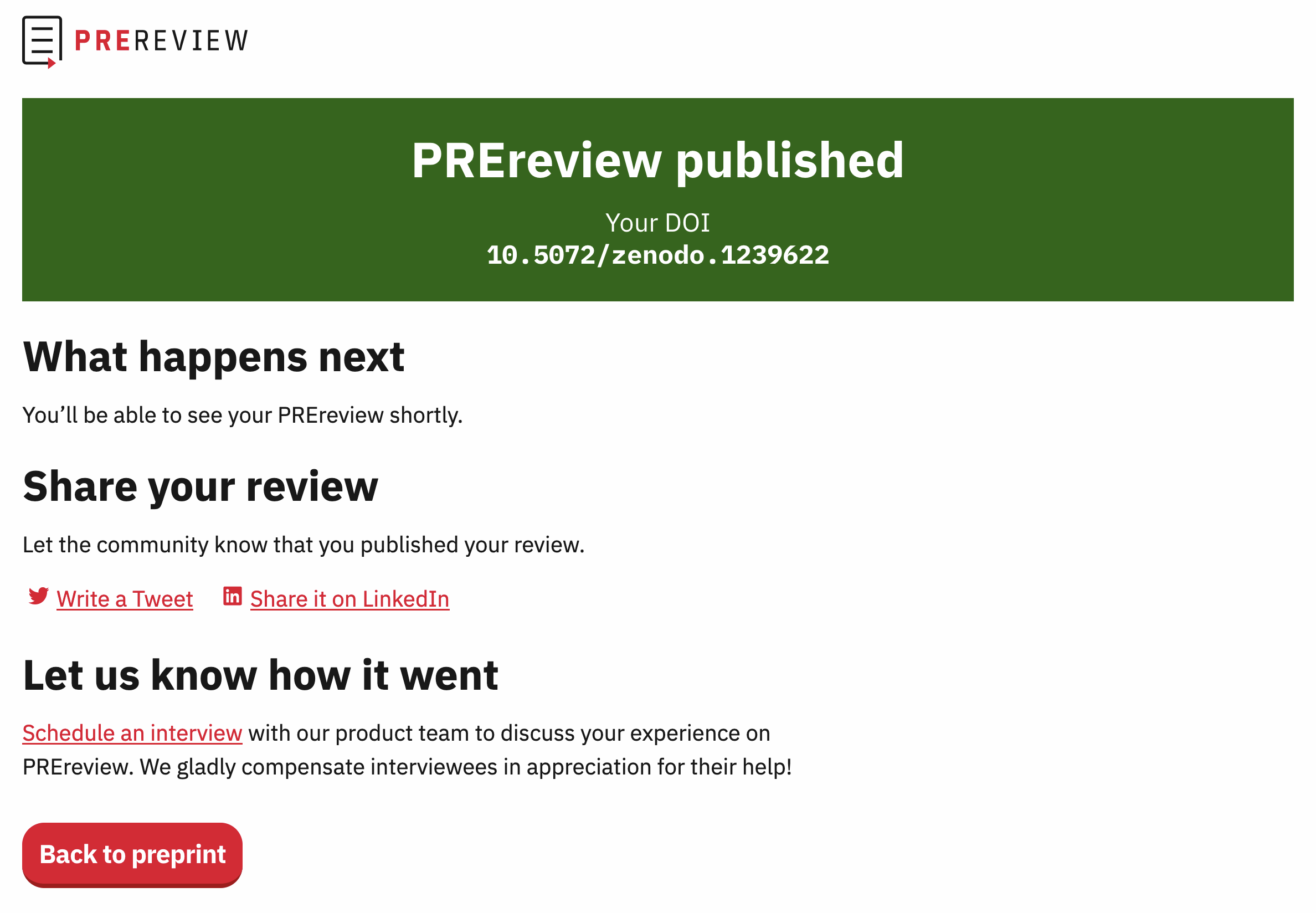 What's next?
We're excited to improve the Structured PREreview workflow as we get feedback from PREreviewers like you.
In 2024, we'll return to parts of the workflow, like adding multiple authors, to automate those parts of the review process better while taking care to maximize your agency and safeguard your privacy as PREreviewers.
We've also added a few questions to the end of every review workflow asking you whether or not you'd recommend reading a preprint and whether or not a preprint is ready for further consideration. We may aggregate those scores sometime in 2024 for every preprint that meets a minimum threshold for total number of reviews. Keep up with the latest news from PREreview.org through our newsletter or community Slack to learn more as we develop our review workflow further in 2024.
Let us know what you think
We'd love to know all about your experiences with the new Structured PREreviews and their support for structured PREreviews. Please feel welcome to schedule a user research interview with Product Manager Chad Sansing to share your input by clicking here to sign up for a chat. If you can't find a time that works for you, you can email Chad to arrange a call, as well. Whenever possible, we compensate interviewees.
You can also join our community Slack and join the conversation on our #community-feedback channel.
You can find us on Mastodon, Twitter, and LinkedIn, as well, and if you'd like, please take a moment to subscribe to our newsletter.
Thank you for your patience as we've overhauled the old Rapid PREreview workflow to support new Structured PREreviews on PREreview.org.
And welcome to your new Structured PREreviews!
About the author
Chad Sansing is the Product Manager at PREreview.org. Whenever he's not at work learning more about how best to improve the site for our users, you can find him drawing, gaming, reading, walking, or hanging out with family, friends, and chief canine officer Sleepy the Dog.