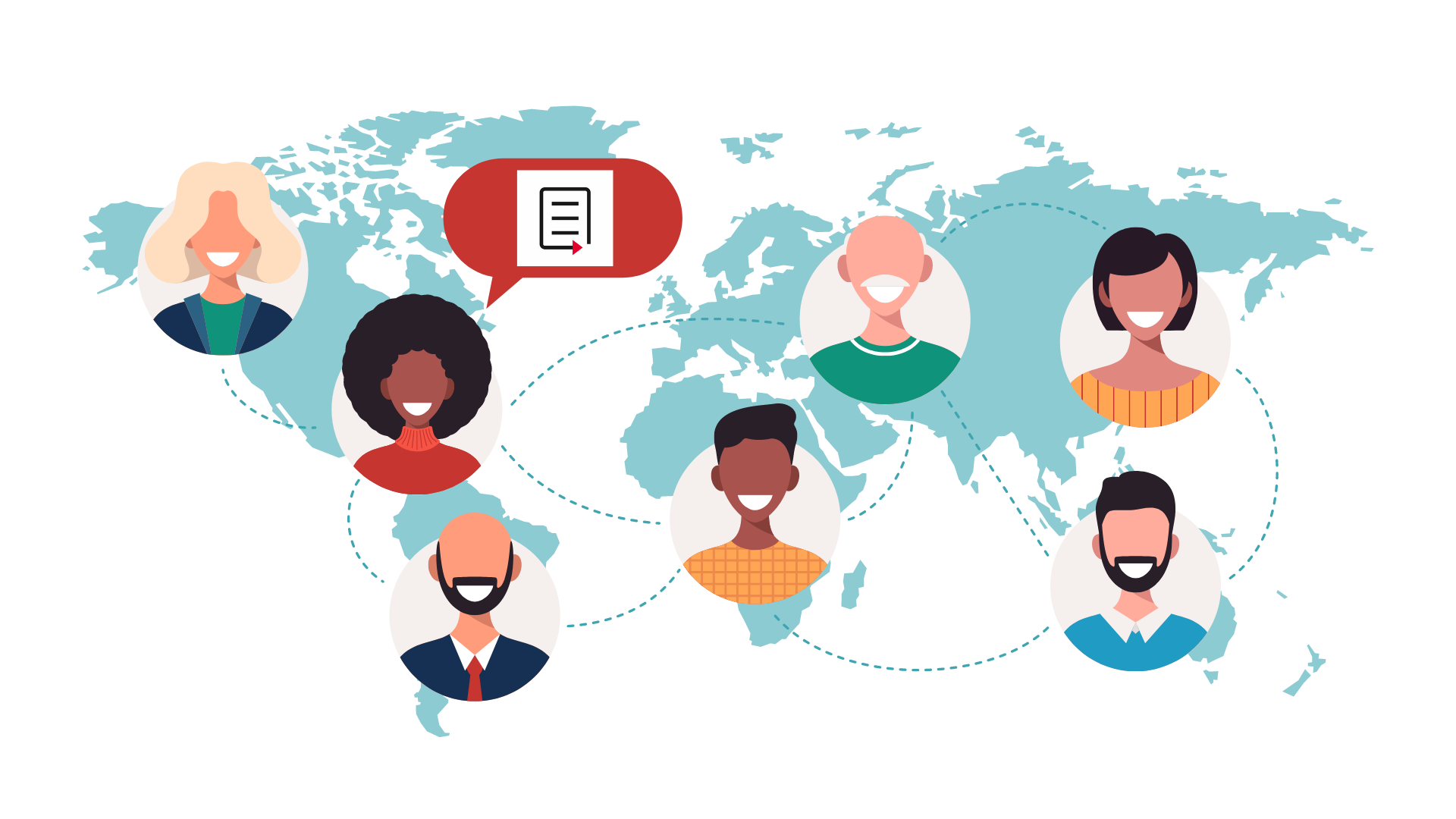 We are delighted to announce the launch of our new PREreview Slack community—a dedicated space to connect with like-minded peers and participate in brave conversations that challenge the status quo around all things peer review. This is also a place to discuss reviewing preprints, request feedback on your own preprint, find out about upcoming journal clubs, training opportunities, community events, and more!
Community is somewhere members feel a sense of belonging, have a shared purpose, and get to shape culture together.
Center for Scientific Collaboration and Community Engagement (2020)
To join simply add your email address in our sign-up form linked below to be sent an invitation.
You asked and we listened
We extend our heartfelt gratitude to all the incredible individuals who participated in our community survey earlier this year and in our recent community design sprints. By contributing your time, insights, and expertise, you have helped us to shape a brighter future for our community.
Connect with peers around the globe
We aim to provide an inclusive and supportive space for researchers across disciplines, geographies, and career levels to connect and exchange ideas. By joining, you gain access to a vibrant network of like-minded individuals who share your enthusiasm for preprint peer review. Engage in lively discussions, share your insights, and learn from others who are equally dedicated to advancing scientific discourse. Forge new connections, collaborate on projects, and help grow the PREreview community!
Get feedback, stay updated, and share your updates!
Stay up to date with all our new developments at PREreview and news, events and innovations within the wider community. If you're an author looking for feedback, share your preprint in our #request-a-review channel, or maybe you're a reviewer who has read a great preprint and would like to share your review, come along and let others know. You can also post jobs and opportunities, participate in and/or run your own live-streamed journal clubs, and find out about both PREreview training opportunities and events and webinars run by community members. We also welcome your feedback to help develop this Slack community, the PREreview platform, and our training activities via our #community-feedback channel where you can learn more about how to help us shape the future of PREreview.
Expected behavior
By participating in our Slack community, all members agree to abide by the PREreview Code of Conduct and adhere to the following guidelines:
Treat others with respect and inclusivity at all times.
Foster a collaborative environment.
Post relevant and appropriate content. Do not post spam, advertisements, or irrelevant self-promotion.
Respect the privacy and confidentiality of everyone in the community.
Maintain kindness, professionalism, and integrity in all of your interactions.
And remember: don't spam.
How to join and use Slack
To join click here and sign up with your preferred email account to get an invitation sent to you.
If you would like some tips on how to make the most out of your experience in our Slack community workspace, then please refer to this Slack Quick Start Guide developed by the wonderful people at The Center for Scientific Collaboration and Community Engagement (CSCCE). (Woodley, Louise, & Pratt, Catherine. (2020). Slack quick start guide. Zenodo. https://doi.org/10.5281/zenodo.3763730)
Stay connected
You can of course also follow us on Mastodon, Twitter, and LinkedIn, and keep up with all the latest news by subscribing to our newsletter.
About the author
Vanessa Fairhurst is Community Manager at PREreview. She is based in Oxford, UK, and outside of campaigning for more equity in scholarly peer review, you can find her reading fantasy fiction, playing board games, and going for long walks by the river.