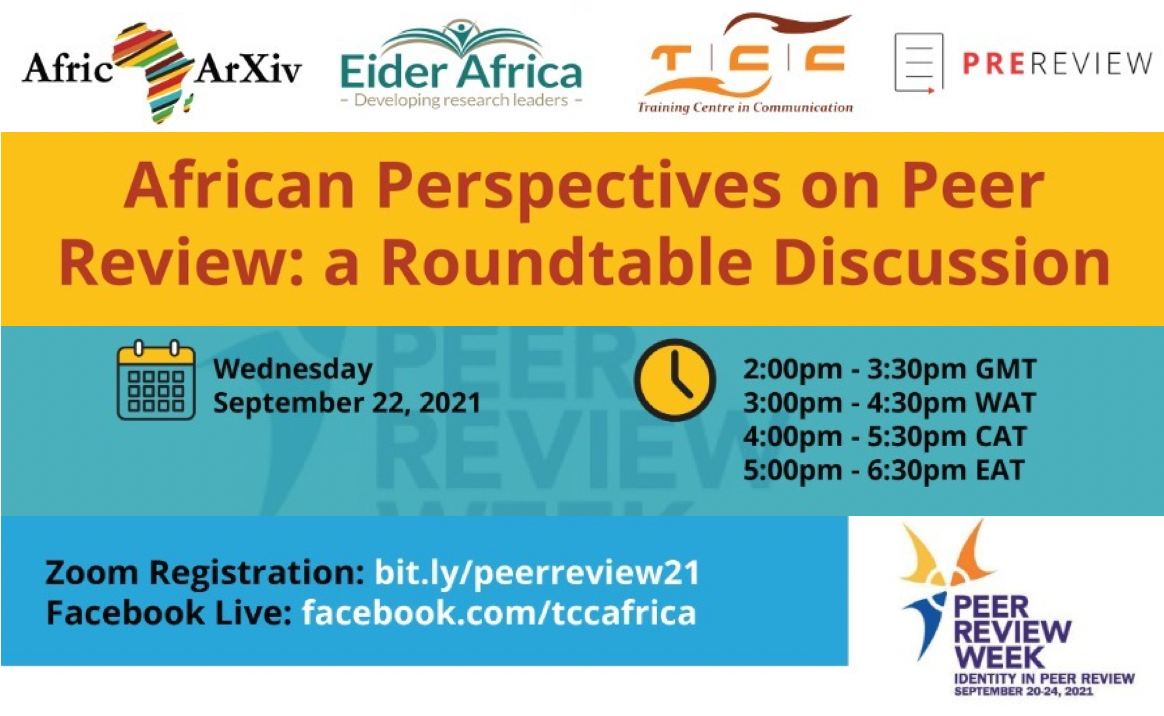 Together with AfricArXiv, Eider Africa, TCC Africa, we are pleased to host a 90-minute long roundtable discussion, bringing African perspectives to the global conversation around this years' Peer Review Week's theme, "Identity in Peer Review".
A multidisciplinary panel of African editors, reviewers and early-career researchers, will join us to explore the shifting identities of researchers in the African continent, from the dominant perspective that sees them as consumers of knowledge produced in other contexts to researchers who are actively engaged in scholarly peer review. We will strive to create a safe space for reflection around issues of scholarly knowledge decolonization, bias in peer review, and open transformative peer review practices.
Moderators will invite speakers to introduce themselves and share their experiences, resources, and lessons learned in their engagement with the peer review process. Following guest speakers' introductions, we will move into a moderated Q&A session where roundtable participants are invited to ask questions, comment, and engage with the speakers.
INVITED SPEAKERS: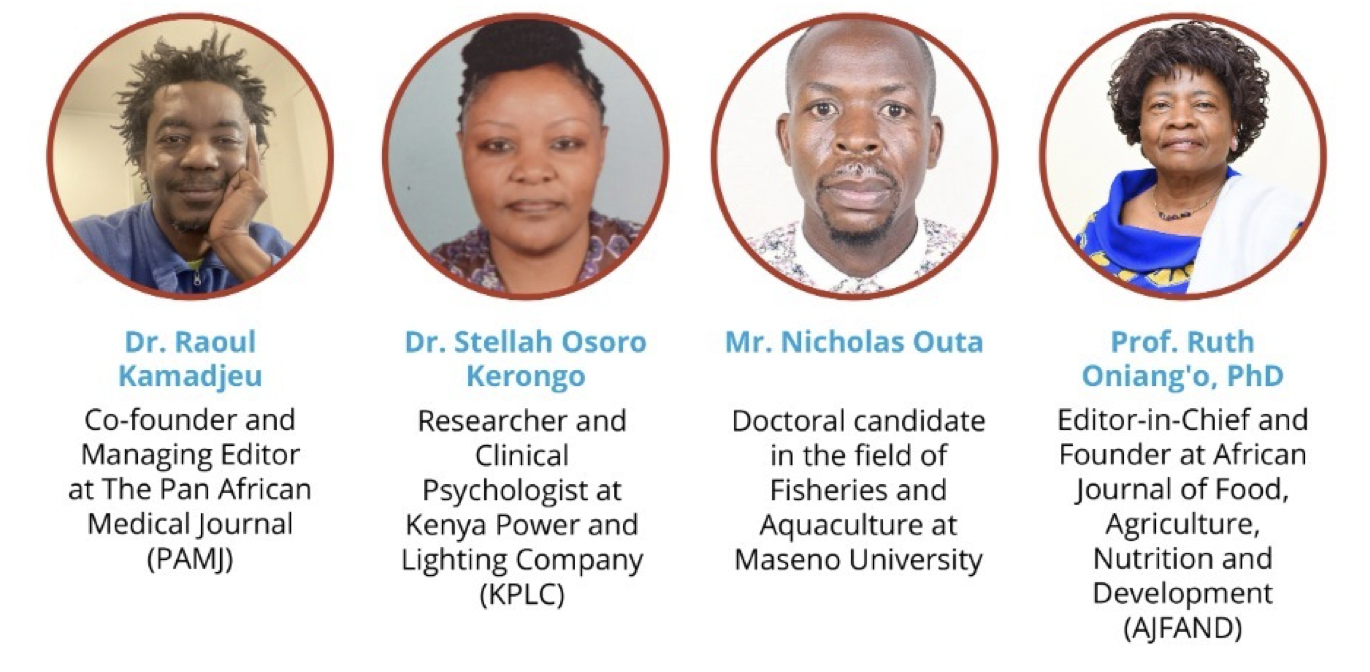 WHEN: Wednesday September 22, 2021 - 3-4:30pm WAT, 4-5:30pm CAT, 5-6:30pm EAT - find your local time
WHERE: The event will be hosted on Zoom meeting and live-streamed on TCC-Africa's Facebook page.
REGISTER TODAY and SHARE WITH YOUR NETWORK!