This month we have got lots of ways in which you can get involved at PREreview from community calls, our first free Open Peer Reviewers workshops, community design sprints, and more!

Free, online, community Open Peer Review workshop!
This month, we are running the first of our free Open Peer Reviewers workshops! The Open Reviewers Workshop is designed to train researchers in how to engage in manuscript peer review, centering around issues of equity, diversity, and inclusion. This 2-hour long free workshop will cover how the PREreview platform works to support you in reviewing preprints, how bias shows up in scientific peer review, and how to recognize and address it, alongside strategies to provide clear, constructive, and actionable feedback to manuscripts.
Sessions are limited to 30 participants, register your space via one of the links below:
Workshop # 1 - 9 May 2023 -  10 AM UTC / 11 AM BST / 12 AM CEST / 3:30 PM IST
Workshop # 2 - 9 May 2023 -  9 AM PT / 12 PM ET / 4 PM UTC / 5 PM BST / 6 PM CEST
May community calls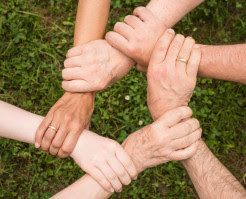 Join us for one of our May community calls to learn more about ongoing work to redesign the PREreview.org website and to overhaul our Rapid PREreview feature. Click on a link below to register for one of these hour-long informational calls.
June community design sprints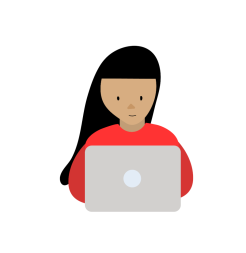 Our April community design sprints were so successful that we're bringing them back in June! Join us for either of these two-hour, participatory workshops and help us re-imagine how individuals, clubs, communities, and groups show up on PREreview.org. We are delighted to offer participants $100USD honoraria for participating in a call (though we can only offer one per participant even if they join both calls). Click on a link below to register for a workshop.
eLife Early-Career Advisory Group: applications open!

eLife is calling for applications to join their eLife Early Career Advisory Group. They have three vacancies for early-career researchers (graduate students, medical students, PhD students, postdocs and junior PIs) to join the group. In this round they are seeking to recruit one member from each of these regions: South East Asia, Northern America and the Middle East. Deadline for applications is May 10.
Read more about the eLife Early-Career Advisory Group and how to apply in their blog post.
Coming soon!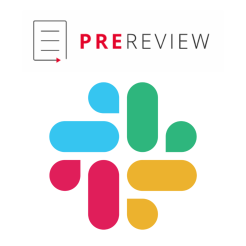 We are launching the PREreview Slack Community! Connect with a community of like-minded peers and join discussions about all things peer review, preprints, journal clubs, training opportunities, upcoming events, and more. If you wish to hear more about our community plans or to be added to an invite list when the new Slack community is launched, then get in touch via the link below.
Past events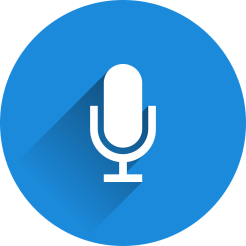 You may have caught us at an event recently, this is where we've been over the last couple of months:

Interested in supporting us?
PREreview is a sponsored project of Code for Science & Society. Code for Science and Society is a registered US 501(c)(3) nonprofit. Donations are tax-deductible to the extent allowed by law in the US. Tax ID 81-3791683.
Stay connected
You can follow us on Mastodon, Twitter, and LinkedIn, and keep up with all the latest news by subscribing to our newsletter.