Hello and welcome to our first PREreview newsletter of 2023, and wow, do we have some big things coming up this year!
Meet the new members of the PREreview Team!
At the end of 2022 we welcomed two new members to the PREreview team - Chad Sansing as the new Product Manager and Vanessa Fairhurst as Community Manager.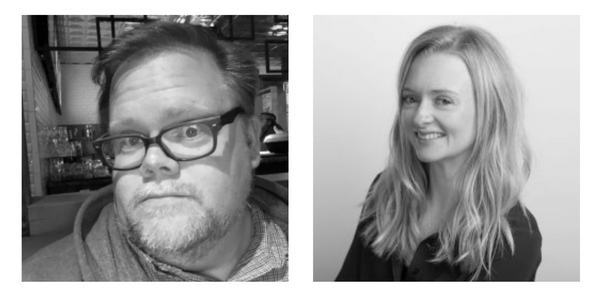 Chad joins PREreview after working at the Mozilla Foundation where he contributed to a variety of initiatives including Mozilla's Web Literacy curriculum, the Open Leaders program, MozFest, and the MozFest Trustworthy AI Working Group. Read more about Chad.
Vanessa will be working with the PREreview team and our collaborators at eLife to empower global research communities in helping shape the future of community-driven preprint review, creating opportunities for collaboration, co-creation, and knowledge sharing. Read more about Vanessa.
PREreview and eLife welcome Chan Zuckerberg Initiative's support
PREreview and eLife are pleased to announce that the Chan Zuckerberg Initiative (CZI) has awarded a joint grant to our organizations. This investment will boost our collaborative efforts to enable more diverse communities of researchers to participate in the open peer review of preprints.
"We are grateful to CZI for their support which will help us strengthen our important and innovative work to build a space and opportunities for all researchers to contribute to preprint reviews in ways that feel safe and rewarding to them. We're excited to continue our work with eLife and Sciety so that together we can help build a robust system that fulfils the needs of preprint authors, reviewers and readers around the world." - Daniela Saderi, Co-Founder and Director of PREreview
Read more about our partnership and plans for the coming months and years in our press release linked below.
Exciting platform news for PREreview in 2023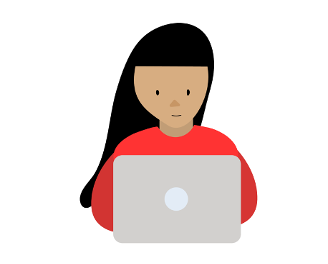 Find out what's next for PREreview.org in 2023! Click the link below to learn about all the updates we're planning to make our preprint review platform more helpful, inclusive, and welcoming than ever. You can also find out how to join us for our February community calls to share your feedback on the changes.
We would love to tell you more about these plans and get your feedback on how to improve them. Join one of our Community Calls in February by signing up via the links below:
Help us shape the future of community at PREreview
To continue to make PREreview is as helpful, inclusive and welcoming as possible, we are rethinking several aspects of our work in order to help our community deliver excellent, high quality, and trustworthy feedback to preprint authors in a timely fashion.
One of the areas we will be overhauling at PREreview.org is our 'Communities' area. We want to make it easier for you to connect with other preprint reviewers, in a simple way, join relevant discussions and make it easy for you to find out about new developments, upcoming events and training opportunities.
To give us your input, click the button below to be taken to a short survey.
Upcoming live-streamed preprint journal clubs

To highlight the value of sharing early work via preprints and the benefits of community feedback, ASAPbio and PREreview are partnering to host live-streamed preprint journal clubs for early preprints.
Do you have an early preprint (a preprint not yet submitted to a journal) and want feedback? Or interested in joining as an attendee and contributing to a collaborative review? Read more at the link below to submit a preprint and/or register your interest in participating.
Interested in supporting us?
PREreview is a sponsored project of Code for Science & Society. Code for Science and Society is a registered US 501(c)(3) nonprofit. Donations are tax-deductible to the extent allowed by law in the US. Tax ID 81-3791683
Stay connected
You can follow us on Mastodon (@prereview@mas.to), Twitter and LinkedIn and keep up with all the latest news by subscribing to our newsletter.
About the author
Vanessa Fairhurst is Community Manager at PREreview. She is based in Oxford, UK and outside of campaigning for more equity in scholarly peer review, you can find her reading fantasy fiction, playing board games, and going for long walks by the river.