🎉🌟 Hello World! 🌟🎉
This is our first post on the official PREreview blog, and we couldn't be more excited to tell you all about what we have been up to in the past year and what's coming up next.
Our Mission 🎯
PREreview seeks to diversify peer review by crowdsourcing preprint feedback to improve the quality of published scientific output, and to train early-career researchers in how to constructively review other scientists' work.
Together, we want to push for a radical change in how researchers engage with scholarly output, when they do it, and who is invited to participate.
We believe researchers should be trained in providing and receiving constructive feedback, and given the chance to be rewarded for their contribution to the improvement of scientific reports.
Who are we?  👩🏻 👩🏽‍🎤 👩🏼‍🦰
PREreview is a grassroots initiative founded in 2017 to encourage more researchers to discuss preprints at journal clubs and share the feedback openly.
The project is fiscally sponsored by the non-profit organization Code for Science & Society, and is co-led by three women scientists, Samantha Hindle, Monica Granados, and Daniela Saderi (👇).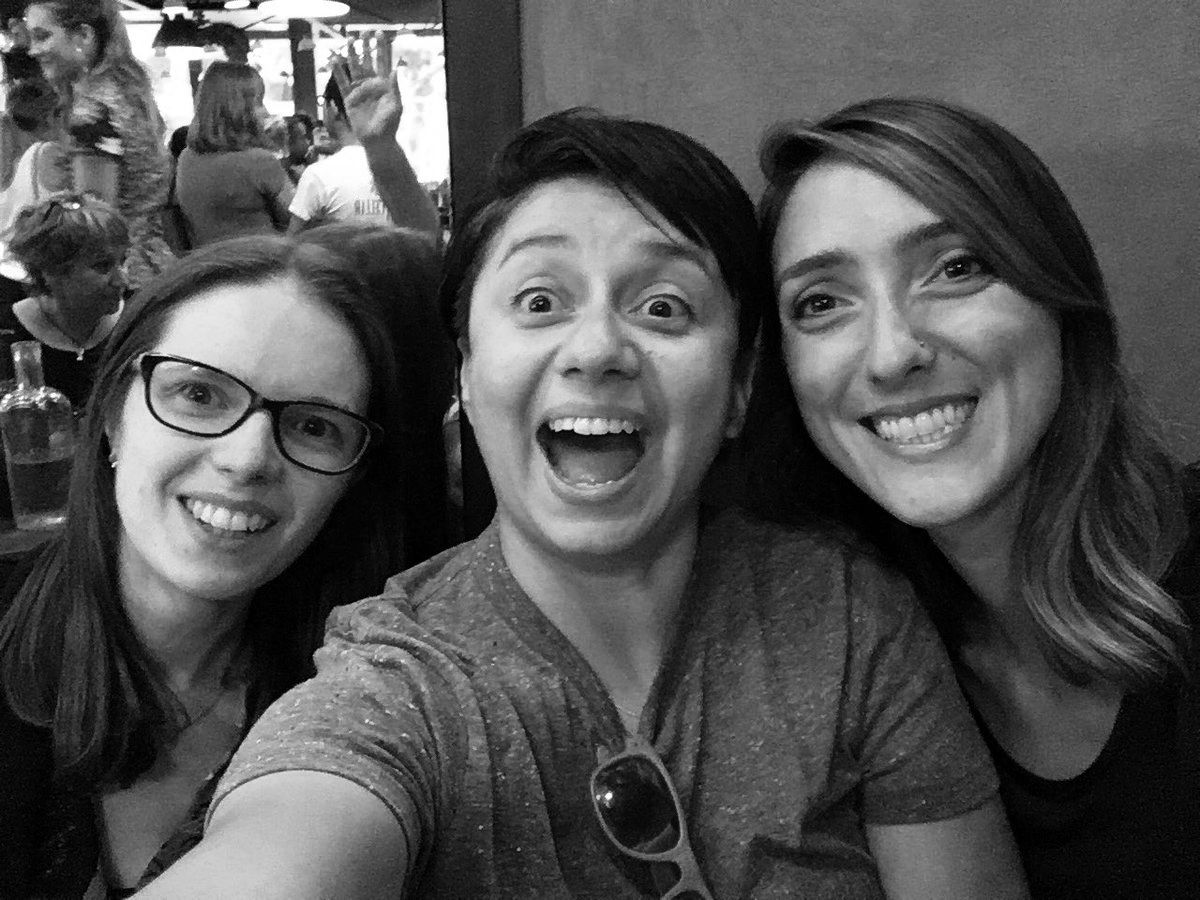 What's the issue? ⌛
The current system of scientific knowledge dissemination is flawed:
It involves publication models that center profit at the expense of researchers' time and the rapid advancement of science.
Research is evaluated by a handful of unpaid reviewers selected behind closed doors and mainly through personal connections by journal editors—who themselves are usually researchers and unpaid for their services.
As a result, the review process is slow and inefficient with waiting periods of six months or more from submission to publication.
The reports from those peer reviews are rarely shared openly, creating a black box in the peer review process and the editorial decisions.
Finally, while peer review is a key component for scientific dissemination, very few scientists receive any formal training in it.
This arcane process disadvantages researchers from historically underrepresented groups and/or from under-resourced institutions:
When research is submitted for peer review, the work is evaluated using standards developed for groups with vastly more resources and connections.
The gatekeepers to publication are disproportionately male and from the U.S. or European countries.
Therefore, research is rarely evaluated by a diverse pool of reviewers who can provide a comprehensive and context-appropriate evaluation of the science.
We need better ways to find, train, and engage researchers in peer review. Importantly, we need to be intentional about including researchers from underrepresented groups and global regions in the design and the leadership of any suggested solution.
What can we do about it? 🤔
We believe together we can accomplish A LOT!
The solution to this massive cultural problem is a combination of small changes that each of us can make individually to move the giant scholarly communication ship towards more transparent and equitable waters. So where do we start?
Preprints can facilitate this cultural change by decoupling scientific dissemination from evaluation and help science progress faster.
Preprints are early, yet complete, versions of scientific manuscripts made freely available online before journal-organized peer review. Authors can rapidly share their research with the whole community for free, while retaining full control over the copyright of their work.
Preprints also offer multiple opportunities to both train and diversify the pool of peer reviewers, transparently:
1) Community peer review can be harnessed to provide early feedback from a large and diverse pool of experts;
2) Writing and sharing reviews helps train early-career researchers in the norms of constructive peer review;  
3) As citable objects, both preprints and their reviews can be used as proof of productivity and engagement for career advancement.
At PREreview we want to use preprints to support and reward voices historically underrepresented in the space of scientific peer review. We want to train, connect, and empower researchers to engage in discussions without the fear of being judged, retaliated against, or harassed.
But how do we plan to do that exactly? 🤔🤔🤔
Good question! At PREreview, we decided to center our mission around the goal of increasing diversity and meaningful engagement within the peer review system. Our "success" will be measured around metrics of inclusion and diverse participation within the PREreview community.
We also chose to challenge ourselves to remain critical of our own assumptions at every step along the path towards that goal.
We commit to radical transparency among our core team and with you, the research community.
We invite you to join and help change the makeup of scientific peer review!
A Road Map 🗺️
Over the past year we have been working hard to better define the issues we want to tackle, and to find the resources and people who can help us in the process.
Below are 3 initiatives we are working on and that we plan to continue refining with your help over the course of the next year.
1) Build a new PREreview open source platform to support and nurture the growth of the community.
While we believe that the biggest barrier to reviewing preprints is cultural, we also know that a well-designed platform that can facilitate collaboration, seamless integration with existing open scientific publishing workflows, and prioritize a rewarding experience for diverse usership is crucial for the success of our mission.
Currently PREreview is a group page on the Authorea website. Thanks to the support of a seed grant from the Alfred P. Sloan Foundation, we are in the process of building an independent open-source platform with functionalities designed to grow and nurture a community of PREreviewers across disciplines, career levels, geographical locations, and cultural backgrounds.
We believe feedback comes in many shapes and sizes. Below are some key features we can't wait to test out with you:
a. Any researcher with an ORCID iD will be able to sign up, link their account to PREreview, and customize their profile.
b. Users will be able to select an option to use a unique pseudonym to sign their contributions on PREreview so that their identity is hidden to the public. However, our team will be able to connect users' pseudonyms to the corresponding ORCID iD should an enforcement of the Code of Conduct be necessary.
c. At any point in time, users will be able to reveal their identity for all past and future contributions, or just from that point on.
d. Users with hidden identities will be able to securely share the signed list of their contributions with third parties (e.g., employers, journal editors, etc.).
e. Anyone will be able to search for a preprint across preprint servers using keywords and smart, customizable searches. If they choose so, users can be alerted to contribute based on the expertise they've shown to have in previous contributions.
PREreview v2 is almost ready for beta testing. We are working with our developer and the awesome team of UX/UI researchers at Simply Secure to begin user interviews.
2) Engage in community building and peer review training.  
We are in the process of designing an interactive peer review mentorship program modeled after the successful cohort-based program, Mozilla Open Leaders. Through this work, we aim not only to help formalize education around peer review and the publishing system in general, but also to spark new collaborations and connections between researchers among themselves and with journal editors interested in expanding their pool of reviewers.
Early-career researchers with little to no experience in peer review will be paired with more experienced reviewers and asked to engage in community calls, webinars, and one-to-one mentor-mentee calls on alternating weeks.
The curriculum will focus on critical evaluation of preprints, strategies on how to provide and receive constructive feedback, and training in unconscious bias, licensing, and leadership—particularly for those who wish to become mentors in future cohorts.
The content of this program, together with other resources built with the help of the community, will be part of a PREreview Resource Center available to everyone.
Another initiative we are planning to expand is the live-streamed PREreview journal clubs (#LivePREJC). LivePREJCs are topic-centered, interactive preprint journal clubs that happen via video conference.
These events are designed to be inclusive of all researchers by allowing structured and constructive discussions around preprints and encouraging diverse methods of participation. Researchers from all over the world with an internet or phone connection can join to build their network, meet globally-renowned experts, and collaborate on improving a preprint.
3) Partner with key stakeholders to integrate seamlessly and efficiently into the open ecosystem.
Ensuring PREreview integrates with existing open workflows is paramount. We are committed to engaging in collaborations that will help us in our mission to diversify peer review by facilitating researchers' meaningful engagement with preprint reviews and journal-organized peer review.
Currently, we are partnering with the non-profit organization Outbreak Science for the development of the Rapid PREreview extension that will allow researchers and other key stakeholders in the outbreak science community to rapidly assess preprints in the context of public crises.
The development of this extension will be carried out in the next six months by a contractor supported by the Wellcome Trust Open Research Fund. We have also received a Diversity and Inclusion Research Enrichment for this grant that will allow us to organize two user-centered design sprints focused on engaging communities historically underrepresented in scholarship.
This project will allow PREreview to test features and outreach approaches that are specific to the outbreak community, potentially providing a blueprint for discipline customization in future iterations of the platform.
We also hope to continue working with open access publishers such as eLIFE and PLoS. For example, we would love to engage editors in the PREreview Mentorship Program, so that together we can start to build connections between them and new communities of trained reviewers. We also count on feedback from journal editors and staff for the development of open APIs that would seamlessly integrate PREreview into open publishing workflows.
🌈 Other collaborations are on the horizon, and we can't wait to tell you all about it
A pledge to transparency 🔍
Finally, we want you to know that we pledge ourselves to remaining an open, independent, and community-driven project free of the influence of corporate, for-profit publishers. An example of our commitment to this pledge is the development of our new platform in the open on GitHub. We would love for you to check it out and let us know what you think by creating a GitHub Issue or by emailing us at contact@prereview.org.
THANK YOU! 🙏
We thank the Alfred P. Sloan Foundation, in particular Josh Greenberg, for believing in our mission and supporting our ideas.
We thank our partners at Outbreak Science, in particular Dr. Michael Johansson, and the Wellcome Trust for funding our collaboration.
We thank our Advisory Committee for their precious advice since the very beginning, and Code for Science & Society for being the best fiscal sponsor/project incubator, providing us not only with administrative support, but also a wealth of mentorship, connections, and guidance.
Last but not least, we thank our partners and collaborators who helped us in so many different ways. Special thanks go to ASAPbio, eLIFE and PLoS communities.
💡💡💡💡💡💡💡💡💡💡💡💡💡💡💡💡💡💡🧠💡💡💡💡💡💡💡💡💡💡💡💡💡💡💡💡💡💡
Follow us on Twitter @PREreview_
Email us at contact@prereview.org